The Team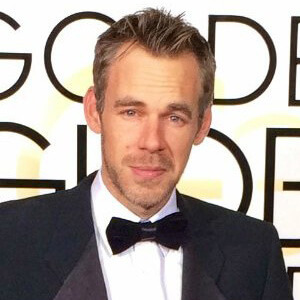 TIM BURKE
Producer, Director
Skills: Finance/Production
Tim Burke studied Film Directing at the Panico Film School in London passing top of his class. The school is famous for teaching industry heavy weights; Terry Gilliam, Terry Jones and Sir Ben Kingsley. He started his career in the entertainment industry by creating, writing and directing one the first Reality TV series for MTV Networks Europe in 2005. The show screened across Europe receiving "5 Star reviews" in The Evening Standard, The Times and even outrating "The Osbournes" & "Jackass" at the time. He was the Creator, Director, Producer and Star of hit MTV series. After his days at MTV he founded a hi-tech, mobile entertainment company called "The Bigger Picture" and whilst working, with Universal Pictures, July Systems and Ericisson IPX, his company created a ground breaking mobile campaign for Michael Mann's "Miami Vice". The mobile company was the first to setup mobile content shortcodes on "Miami Vice" Movie posters connected to over 90 countries Worldwide, and at the time, set the benchmark for mobile content deilvery.
From 2007 onwards he used his extensive industry contacts to organise high profile, celebrity attended charity events at the Cannes Film Festival. In 2009, his charity film company; "Buyamovierole" put on one of the festival's biggest charity events onboard mega-yacht Pegasus with Quintessentially in support of WWF Save the Tiger. The event was supported by Bono and numerous celebrities there that year.
Know as a "creative visionary"; Tim's next project created a lot of international press and recognition, especially at Cannes Film festival screening because of its alleged curse.
In 2011, Tim directed a controversial and fascinating film experiment which studied a physiological condition called "THE LUCIFER EFFECT" – the Film has been pegged "as the next big found footage phenomenon" set to finally be released in early 2016 after much media attention. Recently, Tim co-produced, 2nd unit directed and wrote the story for cult, horror comedy "L.A. SLASHER" starring Danny Trejo, Misha Barton and David Bautista (in his very first role before "Guardians of the Galaxy" and "Spectre"). The Film was nominated for 9 Awards at the "New York International Film Festival" and winning "Best Thriller" at "IFS Film Festival" in May 2015. Tim played the part of "The Producer" and "The LA Slasher" himself.
Tim is currently the founder of a revolutionary, online Movie investment company: "MovieFund.com & TheMovieFund.com", currently no. 1 on Google for "Movie Investors" and many other keywords. The Company has over 550 Movie projects with combined film budgets of $950M from many successful and well-known Hollywood Producers & Directors. Tim currently works with established Producers & Directors on a large number of big budget Movie & TV projects starring actors such as Tom Hanks, Megan Fox, James Franco, Kate Winslet. The company recently secured finance for David Lynch's new project, Charlie Chaplin's last screenplay; "The Freak" and Academy Award nominee Chloe Sevigny; "Antibirth" which premiered at Sundance 2016.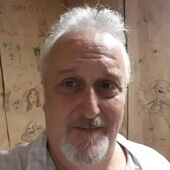 TOMMY ARDOLINO
Producer, Writer
Skills: Film Finance/Props
President of the multi-faceted Art, Prop, and Film Company, Frame of Mind Pictures, since 1987, Tommy Ardolino is an artist who grew up in the foresty suburbs of New Haven, Connecticut. With early influences like The Beatles and Peter Max fueling his imagination, Tommy's creative output rapidly became sophisticated, as he began playing piano and producing animated films at the tender age of 9.
After experimenting with film special effects, pixilation, and stop motion animation throughout high school, Tommy was accepted to the University of Southern California, as the only freshman in the Film Animation program at the School of Cinema. Tommy produced his first film at USC, a 3-minute 16mm animated film, Clownster (1979), by painting over 1500 cels, and was invited to screen his work at Bill Melendez studios, where they produced all of the Peanuts cartoons.
After graduating from USC with several awards including the prestigious Glen Lukens Award for Outstanding Studio Artist, and enduring four years of tireless training at the Motion Picture Screen Cartoonist's Guild at night, Tommy was hired as an apprentice animator at Hanna Barbera for Yogi Bear's All-Star Comedy Christmas Caper (1983) and at Walt Disney Studios for The Fox and the Hound (1981) and Mickey's Christmas Carol (1983).
In the mid-1980s, the animation boom had not yet begun (this era started in 1989 with the release of Walt Disney's The Little Mermaid), so Tommy took a job in the prop department at Paramount Studios in Hollywood, where he created a variety of props for popular television shows like Cagney & Lacey (1986) and Dynasty (1986).
Tommy returned to New Haven in 1987, and started his own business, Frame of Mind Pictures, inside an 800 square-foot studio once occupied by toy legend, A.C. Gilbert, who designed the original Lionel Trains and Erector Sets back in the 1950s. Inevitably, the historical factory complex was sold, so Tommy moved his art business back out west to Glendale, California in 1991.
Before long, Tommy's wide variety of art services and his friendly professionalism became well-known, and he began signing lucrative contracts with entertainment corporations like ABC, Walt Disney Company, Dreamworks, and 20th Century Fox. As a prop archivist on blockbuster films like Independence Day (1996) and That Thing You Do! (1996) and prop artist on TV shows like Glee (2011) and Criminal Minds (2012), Tommy has earned the confidence of major production companies, and has evolved into one of the most sought after artists at the core of the entertainment industry.
Tommy recently came full circle with his passion for filmmaking by writing the feature length comedy/mystery screenplay, A City of Shoulders and Noses, as well as co-writing two other screenplays, the urban drama, Crooked Halos, and the suspense thriller, The Ten Bells. Tommy currently resides in Valley Village, California.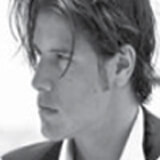 GREG JACOBSON
IP Development
Greg Jacobson has had a extensive career in multiple aspects of film Production and Development. Gregg was the VP of development at Radical Studios where he added in developing original IP from Comics into major feature film tent poles such as "Oblivion" (120 million budget, Universal) directed by Joseph Kosinski and staring Tom Cruise. Also assisting with ushering Radicals very own "Hercules" from print to the screen. Hercules (100 million, MGM) directed by Brett Ratner and staring Dwayne Johnson (The Rock).
In addition, Jacobsons has been the head of business development at Made Olive studios. MOS is a independent film scoring house working of such projects as Dream Works, "How to Train a Dragon", Sony's "The Maze Runner" and next up Marvels very "Daredevil" original series for Netflix.
Last but not least Jacobson is currently still working as a independent consultant with Hydraulx studio. Hydraulx studio is the visual effects house behind some of your largest films such as "Avatar", "The Avengers", "300", "Iron man", and "Captain America" to name a few.



Michael Levy (LARA CROFT, LAST BOY SCOUT, DIE HARD 2) is a veteran film producer and one of the defining producers of the 90s having produced a number of blockbusters of the decade. All Michael films have had commercial success with many starring the biggest names in the business. Michael films include: "Lara Croft" with Angelina Jolie and Gerald butler, "Demolition Man" with Sly Stallone and "Die Hard 2" with Bruce Willis; "The Last Boy Scout" with Samuel L. Jackson to name a few. Michael has a long track record of success in Hollywood and great ties with every talent agency in the business.
Recently, he was approached by Baja Movie Studios to take over the entire movie studio where "Titanic" was famously shot. Michael has been working with Tim Burke, creative director at the Movie Fund, on the oscar-winning remake of "Night of the Iguana" and is in talks with Hugh Laurie, Salma Hayek and Jessica Alba to play the leads. Michael now brings his huge resources, enthusiasm and producing talent to the "Planet X mega TV series".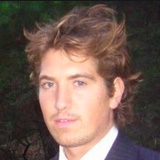 FELIX ERSKINE
Post & Music
Born and raised in London, England, surrounded by music from an early age, Felix realized his immense childhood facility for performance and composition by attending the prestigious Royal College of Music from the age of 11, where he studied Classical Guitar and Composition under the tutelage of leading lights such as Charles Ramirez. After moving on to the Senior College Felix developed his love of baroque and medieval music, studying the lute while further developing his skills in Orchestration and Composition.
His subsequent forays into electronic music led to collaborations with Brian Eno among others, rounding out his musical style to encompass both timeless classicism and cutting-edge sonics and production techniques.
After finding success in the UK in film, television and commercial composition Felix relocated to Los Angeles, where he adores the Southern California lifestyle, pursuing his love of hiking, soccer and tennis when not composing music for major feature films, network television shows and global commercial campaigns.